What are the Different Roofing Options Available for Your Home?
Jun 08, 2021
While a roof's job may seem mundane, there is a lot at stake. It's the workhorse that keeps your home dry in the rain and safe from wind and cold. Most homeowners will call a contractor when they notice a leak; there are several simple maintenance tasks you can perform to protect your home from unnecessary damage.
Melbourne Quality Roofing is your trusted roofing contractor in Melbourne with relevant experience handling multiple roofing materials. Our experts have experience in assessing and helping homeowners finalise the most suitable roofing material for their homes. 
What makes an excellent roof? 
In many ways, the look of a roof is dictated by the building it covers. A small house with a steep roof (or low pitch) has an entirely different profile than a large, flat-roofed building. When deciding what kind of roof to install, it's essential to consider the architectural style of your home.
There are a vast array of roofing materials to choose from, and selecting the right one can be overwhelming. But when you know your options, it's simple to select the type that's right for your home. It often happens that the roofing material might look like the right one, but there's a difference. Between the materials, which may look entirely perfect for your home, it will improve the appeal of your home but allow leaks. 
Thus, specialised materials exist for specific needs, and every roofing project requires a professional assessment through roof restoration Melbourne experts.
Popular Melbourne Roofing Materials 
Metal Roofs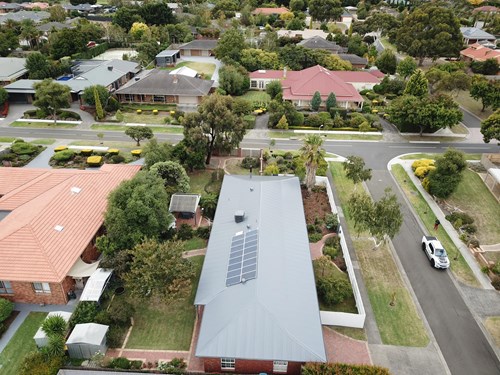 Metal roofing is a great investment because it will be easier to maintain. It continues to be one of the most popular roofing options. Homeowners can select the metal roofing best suited for their home through various materials and designs with unique patterns and styles.
When you choose a metal roof, you get an almost impervious material that's virtually maintenance-free and lasts up to 50 years. 
Concrete Roofs
Concrete tiles are distinctive and versatile. Whether you're looking for classic, modern or contemporary designs, concrete tiles are a great option if you're looking to create a stylish home. Recycling concrete tiles is a very eco-friendly process. Not only are you recycling the tile, but you are also making use of the old materials within them to make something new as well.
While concrete tiles are heavy, they create a comparatively high embodied energy per kilogram of roofing material. However, it has a low mass per unit area and greater surface area coverage of concrete than traditional roofing materials resulting in a lower overall embodied energy for the roof.
Terracotta Tiled Roofs
Terracotta tile is an eco-friendly option for interior design. The tiles are made with natural clay and finished with glaze, which means they don't tend to show their age. They're now the most popular choice for many homeowners because they have an eye-catching appeal that can withstand the elements. They come with an expected lifespan of a terracotta roof of up to 50 years.
These are some of the best of all roofing materials available in the market. 
However, our expert roofing contractors in Melbourne will assess and assist you with the roofing material that best suits your home, based on its properties. 
Contact Melbourne Quality Roofing experts today. They enjoy an excellent reputation amongst homeowners in Melbourne.